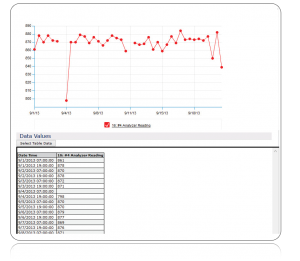 Challenge of Internal Communication
Collecting shift reports in log books or spreadsheets and losing time transferring data from logs to reports is inefficient and a thing of the past. Employers want to capitalize on the knowledge of employees within a plant. Management wants to provide clear communication and instructions between departments even in rotating shift environments.
The Production Data Solution
ProductionData.com makes it easy to improve communication between managers, supervisors and employees with our Instructions and Shift Reporting Module. We provide one location where daily instructions can be easily entered by managers or supervisors and easily retrieved and reviewed by workers who need the information. From the same web page, information needed about each shift's performance can be easily entered and instantly available in report form with no need to compile stacks of excel spreadsheets.
Capture and Distribute Information